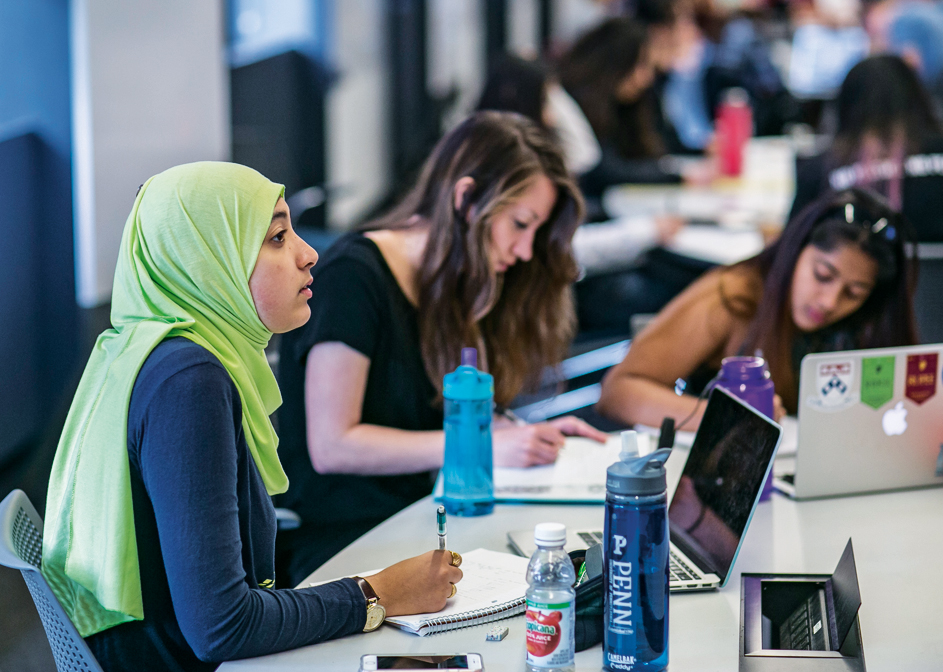 Information for Undergraduate Students
How can I get involved in AWE?
Attend an AWE program, volunteer to help out with a program, or propose a new idea! AWE is a new initiative and we encourage your active participation in the development of our program. Events are generally open to both men and women, all female students in Engineering are automatically subscribed to our list-serve. If you would like to be added to the list-serve, send your e-mail here.
Current Programs
Day on Campus/Quaker Days: Help introduce Penn Engineering to prospective women engineering students. You act as host for a visiting high school student. The visit is arranged around your schedule and your guest's interests. Take her to your classes (if time allows) and show her around campus. This takes place on an on-going basis throughout the year but is especially important in April during Quaker Days when admitted students visit campus.
Visiting High Schools: Help us recruit more women engineers by going back to your high school for a visit. During academic breaks AWE can set up a day for you to visit your high school and share your experiences at Penn and in Engineering.
Student Award: Given for the first time in Spring 2008, AWE offers the Jaros Baum and Bolles Award for a junior or senior from Penn Engineering who has demonstrated a commitment to advancing women in engineering.