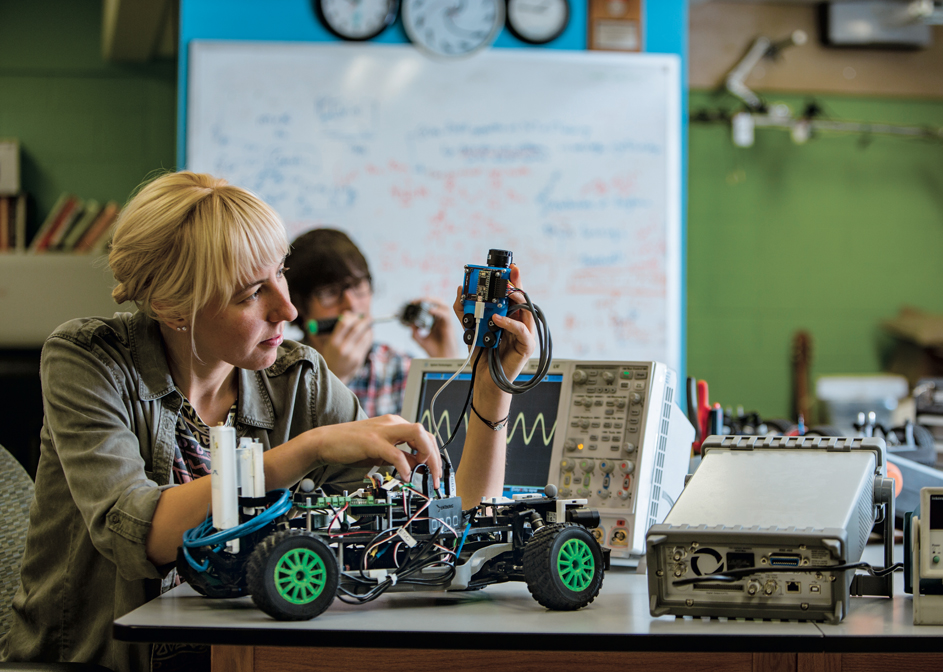 Who We Are
Turning Ideas into Reality
Women make up approximately 38% of the Penn Engineering undergraduate population. While this is better than the national average of 22%, there is still work to be done. In the fall of 2007, due to the generous donation of a Mechanical Engineering Alumna, the Advancing Women in Engineering Program (AWE) was launched. Under the leadership of the AWE faculty committee and with the guidance of the AWE student advisory board, AWE is committed to providing resources, support and opportunities to SEAS.
Download Brochure
Mission
The Advancing Women in Engineering (AWE) program is dedicated to recruiting, retaining, and promoting women in Penn Engineering. AWE is for all women engineering students. We use an inclusive definition of "woman" and "female" and we welcome trans women, genderqueer women, and non-binary people.
Goals:
Develop

and support initiatives to increase the number of women interested in studying engineering at Penn and elsewhere.

Enhance

the overall academic experience of female students in Penn Engineering via targeted curricular development and increased research and professional opportunities.

Create

and support social and networking opportunities for women in engineering.
AWE provides opportunities for:
Getting to know other women in engineering students
Networking with professional and alumnae engineers
Personal and professional development
Roundtable discussions, panels, and guest speakers
Mentoring